on Mon Jun 04, 2018 6:29 pm
My neighbor cut down a tree and I grabbed some of the wood. I've been trying to turn some bowls from it before it cracks all to pieces. To prevent cracking in the bowls, I've soaked them in denatured alcohol for 24 hrs and then let air dry so I can re-turn them later.
My hunch about the wood having some figure proved correct in that it is very curly sycamore.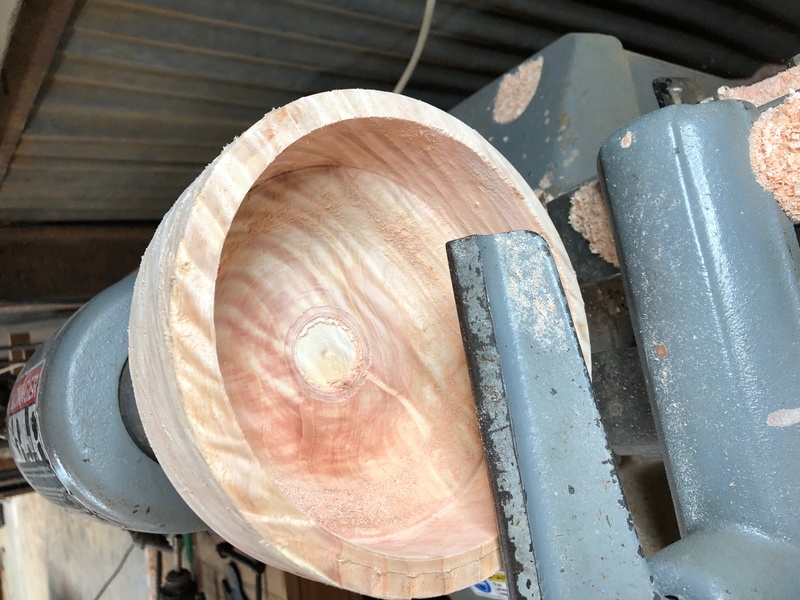 on Mon Jun 04, 2018 10:19 pm
Oh wow, I don't have much experience with green wood so didn't know about the denatured alcohol trick. I'm guessing it dries it more slowly or evenly?
on Sat Jun 23, 2018 8:13 am

Permissions in this forum:
You
cannot
reply to topics in this forum